Hiking Rocky Mountain National Park: The Essential Guide is the latest hiking guide on Rocky Mountain National Park with the most up-to-date and detailed information on the Park. Released in May of 2019, the guide incorporates the latest park information and comes with a companion website to keep you current on everything you need to know.
Overview
Hiking Rocky Mountain National Park: The Essential Guide was written to help you have the most amazing wilderness experience possible in one of America's most beautiful national parks. It informs you about what to expect, how to prepare and what to know in order to stay safe while also respecting this fragile environment.
Content
Whether you are looking for a gentle stroll with young children or planning to push your limits, this hiking book has it all. It guides you on 75 of the most amazing hikes in Rocky Mountain National Park. It takes a unique approach and organizes the hikes by difficulty level rather than by geographical location. It begins with the easiest hike and progresses to the most difficult. The hikes are divided into four levels of difficulty which are color coded making the sections easy to find: Accessible, Easy, Moderate and Strenuous.
Features
There are nearly 100 pages of preparatory information to bring you up to speed on everything you should know before venturing into the mountains. Topics covered include:
What to pack
What to wear
Encountering wildlife
What to do if you are lost
Understanding mountain weather
And much more...
Enjoy 80 custom-made topographical maps that clearly mark the trail and identify waypoints you will encounter along the way. These maps are designed to be easily be readable even by those with colorblindness.

Each hike has a series of easily identifiable waypoints to help you know that you are on-track, along with distance measurements from the trail head and the elevation of that waypoint.

Most hikes in the book are accompanied by an elevation profile graph. This is like a cut-away of the terrain so that you can visually see the ups and downs you can expect along the way.


The list of statistics for each hike include:
Total round-trip distance
Estimated hiking time
Elevation start
Destination elevation
Total elevation gain
Possible wildlife you may encounter
Which ecosystems you'll pass through
Views you can expect
When the trail is open
The best time of day to go
Trail conditions
Special reminders
And more...
All of the trails were re-measured using some of the latest tools, resulting in some of the most accurate trail measurements to-date.

Throughout the book you will find beautiful full-color photos and every hike has at least one photo to give you a sense of what to expect.

The text describing where to go and what to look for is conversational, as if the author himself were guiding you on your journey.
Reference Material
At the back you'll find definitions of mountain terms you may not know, as well as a complete index so you can readily find what you are looking for. There is also a quick reference chart with statistics on every destination and hike covered in the book.
Other Info
Here are a few key facts about the book itself:
512 pages
Sewn binding for durability
Rounded corners to avoid damage in the pack
Beautiful 150gsm art gloss paper
Forest Stewardship Council's seal, confirming that the paper comes from renewable sources and that eco-friendly inks are used.
Size: 8.5" x 5.5" x 1.25"
The Author
Erik Stensland has spent the last 15 years living at the edge of Rocky Mountain National Park. He has hiked to every hidden corner of this park at all times of day and night in his pursuit of dramatic photos. In preparing this book, he re-hiked every trail in the book taking copious notes to ensure you have the most accurate and up-to-date information possible.
---
Awards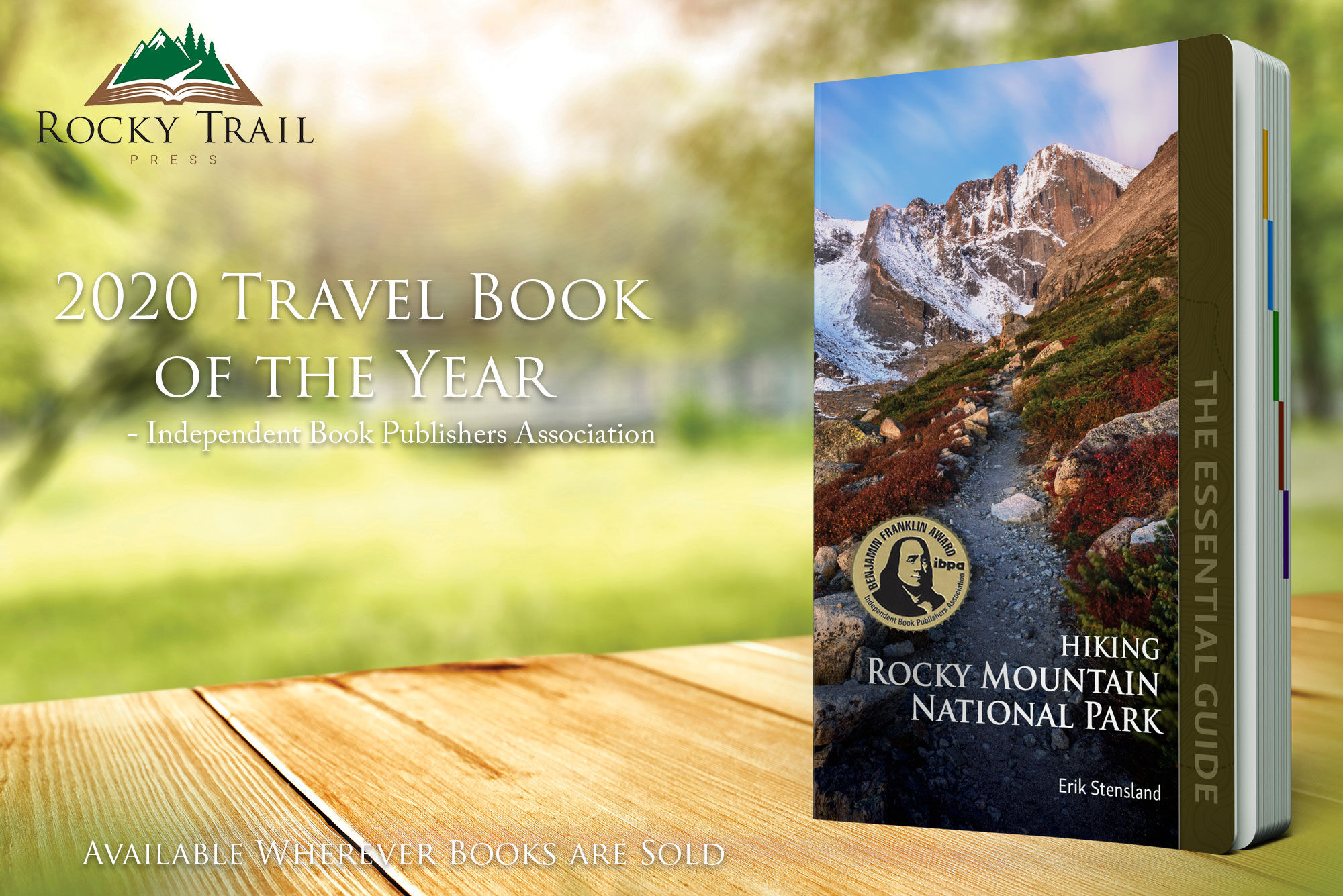 In the publishing industry, the most prestigious award for a small publisher is a Benjamin Franklin Award. These are given out each year by the Independent Book Publishers Association. This year they had 1,700 entries. Hiking Rocky Mountain National Park: The Essential Guide was selected as the best travel book of the year, winning the gold award in the travel category. It was also in the top three books in the sports and recreation category.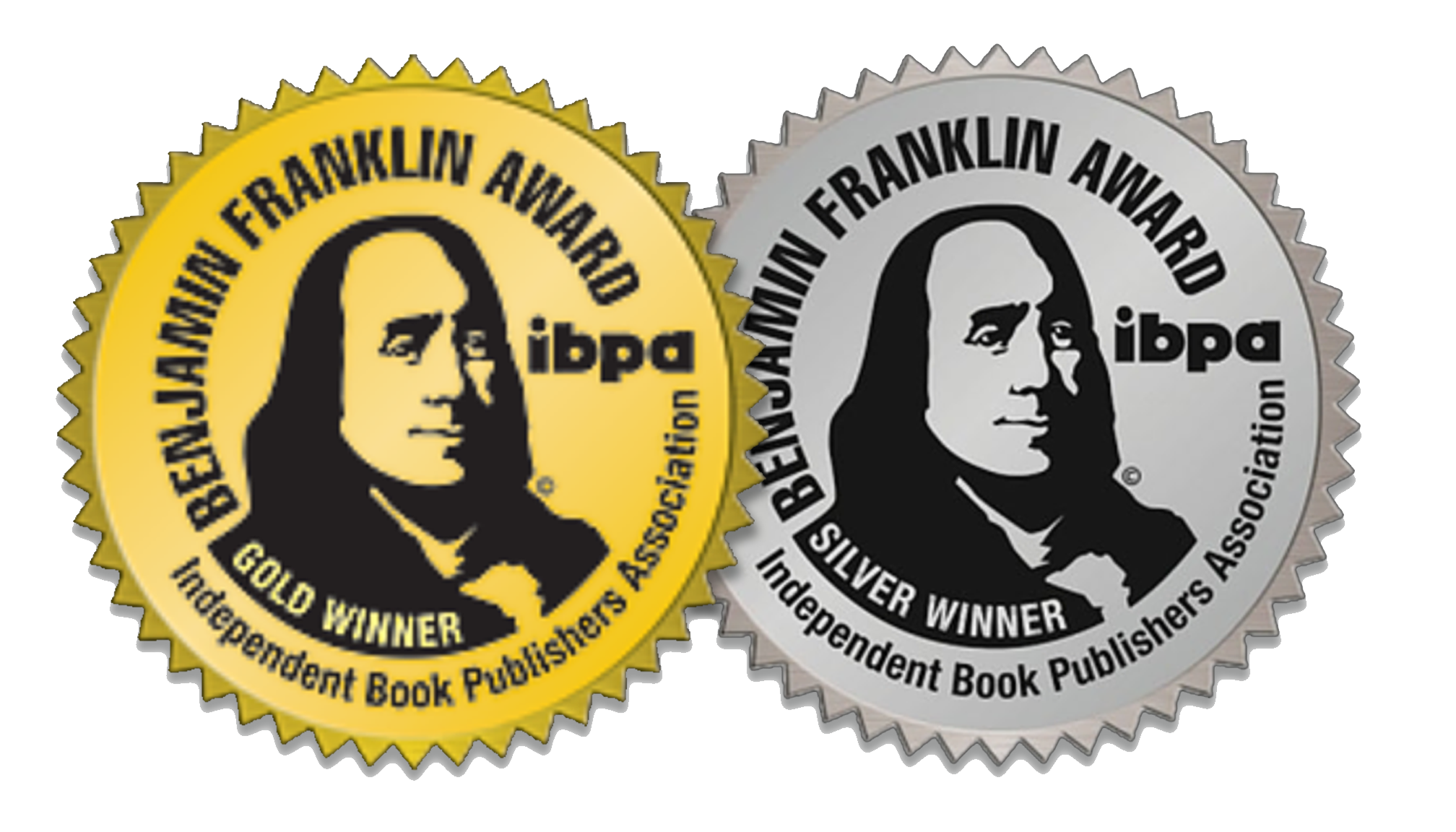 In September of 2020 Hiking Rocky Mountain National Park: The Essential Guide was also awarded first place in the Travel and Outdoor category by CIPA, the Colorado Independent Book Publishers Association.


Endorsements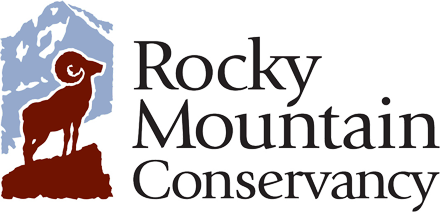 "Every generation must write its hiking guides anew. This is particularly true for Rocky Mountain National Park whose well-worn trails to high and special places traverse a fragile ecosystem that is ever-changing. That ecosystem needs our protection and our respect; the kind of good stewardship that is predicated on knowledge and understanding. This is precisely what Erik Stensland has provided in his Hiking Rocky Mountain National Park. In nearly 500 pages, covering 75 hikes, Erik guides us along trails to much-visited places, destinations made fresh and new with updated topographical maps and trail distances, essential site-specific information, and his own stunning color photographs. Particularly praiseworthy is Stensland's lengthy introductory section, "First Things First," in which he carefully prepares us for our journeys and teaches us how to make them safe and enjoyable ones. He also teaches us something more: how to be responsible caretakers of the national treasure that is Rocky Mountain National Park--to be ever mindful, in the words of the 1916 charter of the National Park Service, of our responsibility to protect what we encounter along the way so as to "leave them unimpaired for the enjoyment of future generations." The Rocky Mountain Conservancy, which since 1931 has served as the philanthropic steward of Rocky Mountain National Park, recommends Erik Stenland's book. His message is very much our own."


Vaughn Baker (Rocky Mountain National Park Superintendent 2002-2015):
"Stensland and his team have taken a fresh approach to hiking guides and compiled an easy to use guide for hikers of all levels. In addition, Erik shares the beauty of the park through his stunning photography and photographer's eye. As a former park manager, I appreciate Erik's sensitivity to protecting the park's resources and the emphasis on safety. The guide is a must for anyone concerned with the stewardship of Rocky Mountain National Park for future generations."


Larry Frederick (Chief of Interpretation, Rocky Mountain National Park 2001-2012)
"Erik Stensland's Hiking Rocky Mountain National Park: The Essential Guide is a must to have for the novice or avid hiker. Seventy-five of the most spectacular, official trails are featured with thorough descriptions, updated mileages, routes and maps. Trails are organized into four categories of difficulty: accessible, easy, moderate and strenuous. Each section describes trails from easiest to most challenging allowing readers to quickly select a trail suitable for their interest and hiking ability. The trail descriptions are prefaced by nearly 100 pages of background material, advice, logistics, park regulations, and information on how to get the most out of the guide and your hike. Low impact principles are emphasized which is extremely important as the park experiences increasing visitation. Don't just think of this as a book of trail descriptions, but also as well-researched treatment on hiking safely, responsibly and respectfully. An accompanying website – hikingrocky.com – provides additional explanations, guidance, updates and corrections as well as a conduit to the author. Depend on Stensland's book to help you get the most out of your Rocky Mountain National Park hiking adventure."
"Erik Stensland has hiked countless miles of trails to become the premier photographer of Rocky Mountain National Park. His hiking guidebook is as comprehensive as any hiker or backpacker could wish for, and will become the defacto standard for years to come."


---
Reader Comments

"I am in love with this guide. I had NO idea how many trails there are that are easy/moderate enough to keep you out all day without killing yourself for certain views of scenery and wildlife. After going every year for 8 years, I am amazed at how much I didn't know about that RMNP has to offer." - Jennifer Frank

"Just making my way through the 'Using this Book; and 'First Things First' sections. Oh my gosh, I've learned a ton of things that I had no idea about and I'm originally from Cheyenne and have come up to RMNP multiple times a year as a kid and at least yearly since moving to Nebraska." - Anna Marie
"Far and above, THE best hiking book I have ever read! It is so much more than just a hiking book with all the information it contains. From the organization of the categories, the attention to detail, and the breathtaking photographs, it will leave you yearning to get out on the trail. Whether you are an avid hiker of Rocky Mountain National Park (like myself) or have never been there before this book is a must have." - Carol Murin
"Love, love, LOVE the book! I really like how this book reads. I can flip through the pictures like a magazine to see places I want to go. I can learn about the trail from the elevation profile and I can take a picture of the CLEAR map to bring with me. It puts images, maps, and descriptions all in one place. This truly is an essential guide for hiking RMNP. Can't wait to snuggle down and plan my hiking adventures for this summer!" - Anne Rusk
"My first thought when opening the box and holding the book was Q U A L I T Y - fit, finish, feel, binding, the way the page corners are rounded, the visibility from the side of the colors for the hikes, page "feel", etc etc etc. NICE!" - Paul Beiser
"You will not find a better book or resource on hiking RMNP. I received my book Saturday and it is outstanding. The amount of time Erik took on this book is incredible. Is obvious he covered every inch he has written about. I suggest purchasing one if you plan on visiting RMNP." - Jamie Beeler
"What an amazing guide book! The quality of the book is second to none. The photos are obviously incredible as is the attention to detail. It's super easy to navigate through." - Glenn Benigni
---
Also Available At:
As well as this website, Hiking Rocky Mountain National Park: The Essential Guide can now be found wherever books are sold such as: Macdonald Bookshop, The Tattered Cover Bookstore, Rocky Mountain Conservancy bookstores, The Boulder Bookstore, Studio 8369, REI and other bookstores and retail outlets throughout the USA and Canada. If you don't find it at your local bookstore ask them to order it. That's a great way to help both us and your local bookstore.
---
Additional Information

We unfortunately don't ship internationally. However, you can buy a Kindle version of this guide on Amazon. This is sold at Amazon stores across the planet. As a side note, you'll also find the Kindle version to be a lot lighter in your backpack than the paperback version.