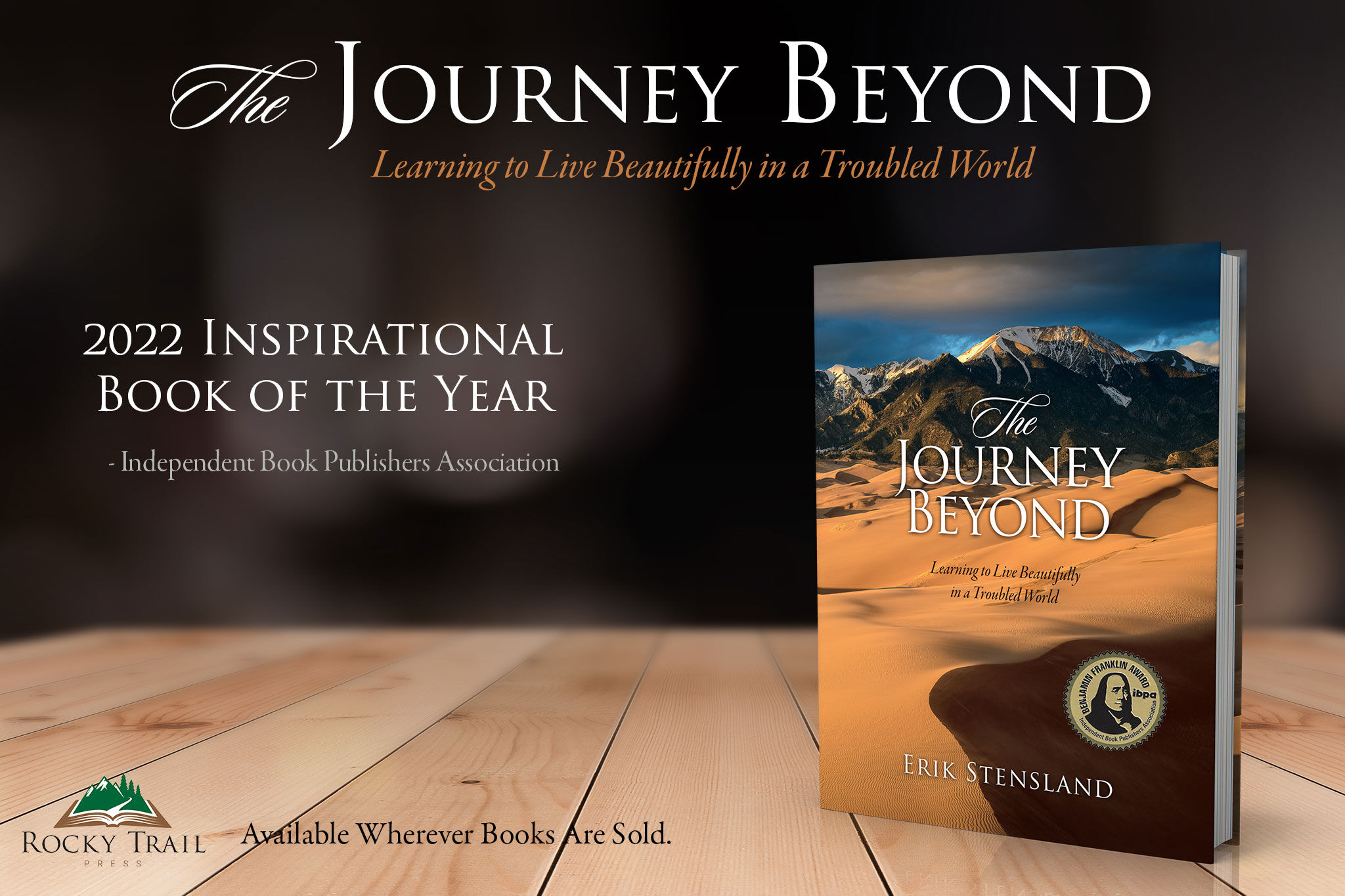 ---
Winner of the Independent Book Publisher's Association Benjamin Franklin Award
Best Inspirational Book of 2022
---
Learning to Live Beautifully in a Troubled World

Each morning we awaken to a new day, only to be assailed by news of a world gone wrong. The divisions, the greed, the anger, and the despair leave us worn out before the day even begins. We long to live a life of meaning, a life that makes our world a better place, yet our attempts to do so often seem to have the opposite effect.
The Journey Beyond invites us to take a fresh look at ourselves and our society, to move beyond the aggressive and polarized culture that keeps us trapped in a stalemate of hate and division. The deep-rooted challenges that we collectively face cannot be solved through partisan politics. To move forward, we must engage with each other outside the blinding and confining boundaries of party, recognizing the humanity of one another and identifying together the direction of our common health. This is not a simple self-contained action that we do; rather, it is part of our lifelong journey of becoming whole. This book is an invitation to journey beyond the propaganda, beyond the easy solutions, and beyond our own self-interest, where there is another way of being that we and our society desperately need.
The Journey Beyond is the second book in the WHISPERS series. In these books, professional photographer and award-winning author Erik Stensland explores what it means to pursue goodness, wholeness, and meaning, following the voice that whispers deep within all of us. He has written these books in the form of easy-to read daily reflections that look at life from a different perspective. Each of these readings is paired with one of his stunning photographs of the natural world, chosen to emphasize the message of the day.
---
"I encourage you to give attention to this unusual book as the author leads us on a journey of realignment with ourselves, each other and this world we inhabit."
- Richard Rohr
---
If you are ready to open yourself, to take an honest look within, and to pursue the way of goodness, you will find this book to be a delightful and encouraging companion on that journey to personal and societal wholeness.
This is a beautifully bound hardcover book with dust jacket. It was printed with the very latest in printing technology resulting in photos that feel like fine art prints. This will be one of the most beautiful books you've ever held. It features many of Erik Stensland's most stunning photos from around the world.
---
"The Journey Beyond is a passionate ode to the beauty and truth of nature—human and otherwise."
- Independent Book Review
---


A Perfect Gift Book:
This book is just the size and format for giving as a gift. It will look wonderful on any bedside table, coffee table or bookshelf. It makes a great house warming gift, mother's or father's day present, birthday gift, Christmas gift, or simply a gift to let someone know that they are important to you.
Awards:
On April 30th, 2022 in Orlando, Florida, The Journey Beyond was awarded the Benjamin Franklin Award by the Independent Book Publishers Association for the best inspirational book of the year. It was also awarded a silver award for the gift book category. There were 1,900 books in consideration for the IBPA awards this year.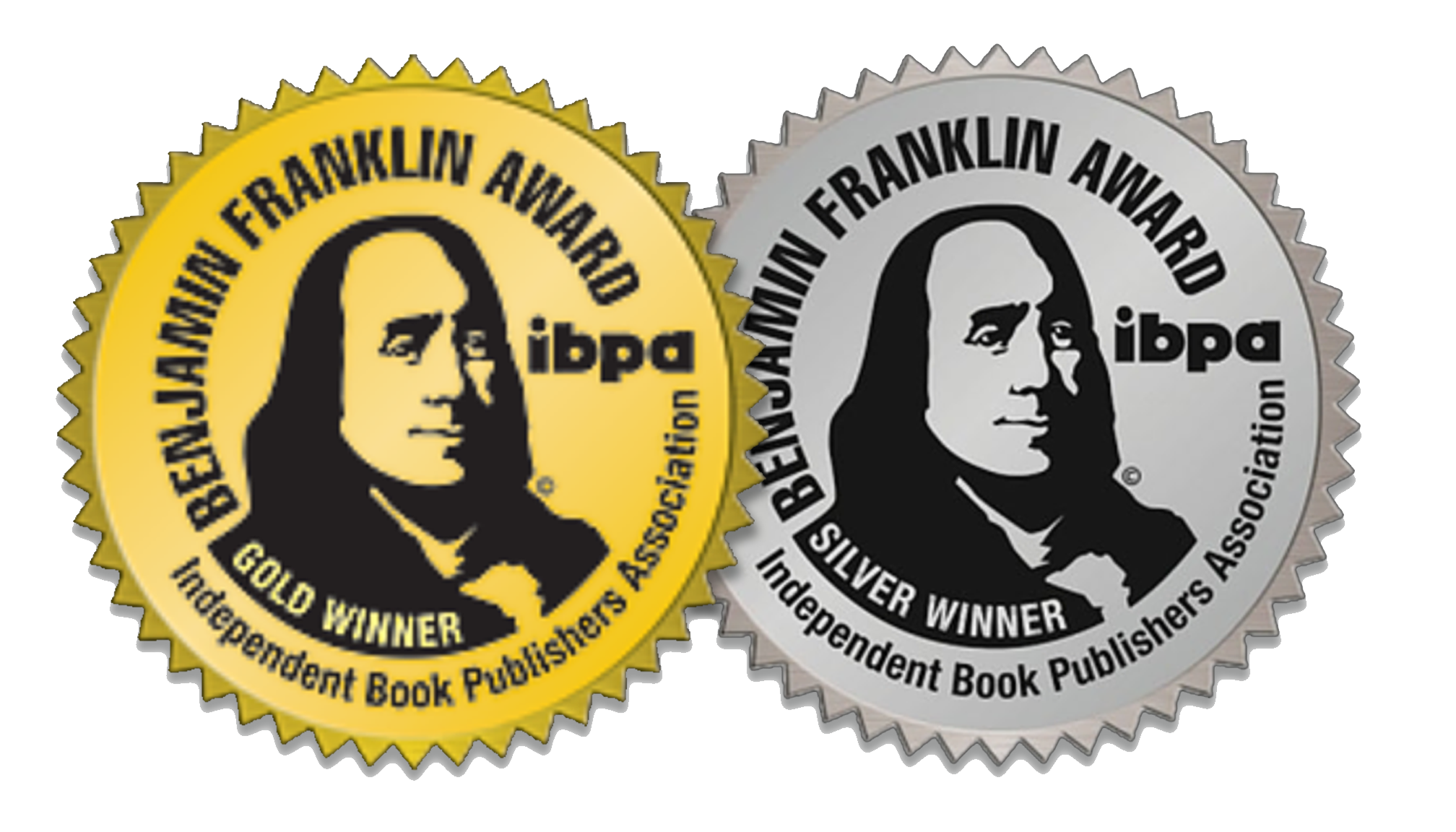 _________________________________________________
Comments on the Book

This is a book for our times. Relevant, honest and healing. The photos make the text come alive. I read the book every morning for a week and it made me think about each day and how to focus on living in the moment, bringing as much goodness into each day as I can. I find myself reflecting on the book throughout the day. A great read to start your day, or after a difficult day. - Shelley Hall

The modern world has assigned Nature to the realm of reductionist science. Our knowledge has greatly increased, but along the way we've lost a sense of wonder and beauty, as well as the wisdom that guided so many or our ancestors who lived closer to the earth. In the tradition of John Muir, Erik Stensland rediscovers that trove of wisdom, lighting the way with a collection of stunningly beautiful photographs. Rarely has a book excited so many of my neurons at once. - Philip Yancey

I encourage you to give attention to this unusual book that calls us towards wholeness. By drawing our attention to the natural world, the author leads us on a journey of realignment with ourselves, each other and this world we inhabit. - Richard Rohr (Center for Action and Contemplation)

Erik's deep love and reverence for the natural world comes through powerfully in his new book, The Journey Beyond. Through his photographs and writing, he reminds us of all the lessons we can learn from slowing down and observing nature's quiet wisdom. This is a book that inspires us to be more thoughtful, appreciative, and understanding of one another . - Eric Bennett (Bennett Films)

A beautiful, poignant and introspective work that addresses the perils we face in modern society, and the negative impact it has both on us, and on the natural world. This beautifully illustrated journey encourages us to acknowledge our individual roles, address our fears, and fill our hearts with the beauty and goodness found in the wilderness. - Ben Horne (Ben Horne Photography)

A wonderful book that deserves a place on your coffee table. Beautiful pictures and thoughtful prose work together to inspire and bring contentment,acceptance and feelings of joy and awe. - Angie W.

Nature photographer and author Erik Stensland masterfully examines the issues that trouble us and our world today, from media manipulation to politics to racism to climate change and provides tangible steps we can take to live more peaceably and peacefully. It is the perfect read for anyone who feels weighed down by the goings-on in the world, by anyone who yearns for more meaning in life, and really for anyone who is breathing. - Jennifer Klein Salyer

What do you want in a good nature photography book? Do you want photographs of places you know and love? Or, do you want photographs of amazing places off the beaten track? What if you could find a book that takes familiar places and then shapes them into a means to connect with your deepest thoughts and feelings? That's what Erik Stensland, Estes Park, has done. - Lyons Recorder
_________________________________________________


Book Details:
Title: The Journey Beyond
Author: Erik Stensland
ISBN: 9781970099997
Format: Hardcover (Cloth over boards with dust jacket)
Pages: 192
Photographs: 89
Retail Price: $24.95
Size: 8.375" x 6.375" x 0.875"
Weight: 1 lb. 9oz.
Release Date: May 1st, 2021
Publisher: Rocky Trail Press
Distribution: Publishers Group West/Ingram
Produced with Care
We have taken extra steps to ensure that this book is as environmentally friendly as possible. The paper all comes from renewable forests and is printed using soy based, non-toxic inks in a print shop that prioritizes environmental responsiblity.
Notes
For international orders, please order from Amazon.com as they can offer affordable international shipping rates.
If you are buying 4 or more copies, place your order by phone to save on shipping costs. 970-586-4352.
Why should you by from us rather than Amazon? All individual copies purchased from us are signed by the author and by buying directly from us you are helping to support a small independent business.