These note cards show off the beauty of Rocky Mountain National Park's gorgeous mountain lakes. They are perfect for any occasion. Use them for birthdays, thank you cards, notes to friends and family, or any occasion. These cards are blank on the inside so you can write your own message.
Each box contains 20 cards and 20 envelopes. There are four different scenes with five cards for each of them. These cards make it easy to share the dramatic beauty Rocky Mountain National Park with your friends and family.
The cards are beautifully printed bringing the scenes to life. They are printed on paper from responsibly managed forests and use environmentally friendly inks. When you are done with them, they can be recycled.
We're certain you are going to love these!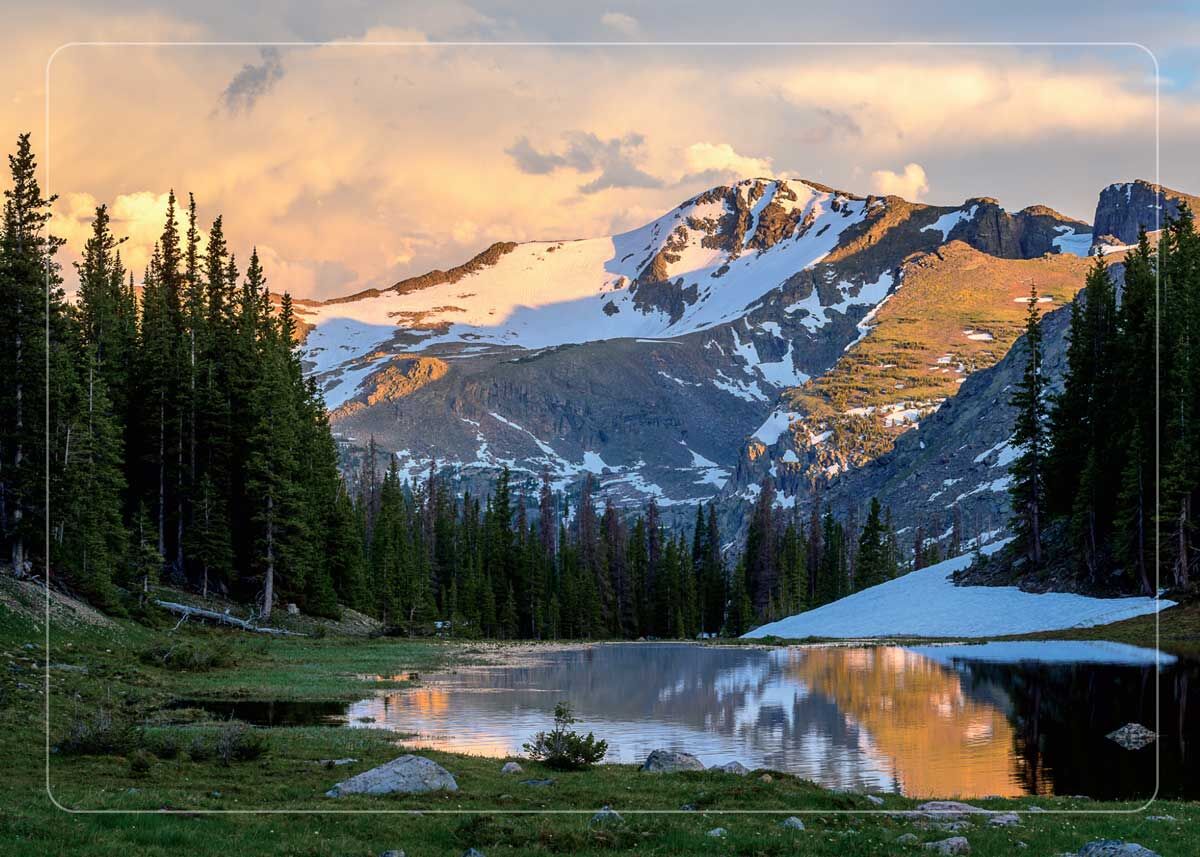 These not only work as note cards for special occasions, but also make great gifts. Consider buying an extra pack to give away.