Rocky Trail Press is pleased to announce that its latest book, "The Photographer's Guide to Rocky Mountain National Park" is being released today, April 5, 2022. It is a 230 page guide to photographing Rocky Mountain National Park in Colorado. It was written by a one the area's well-known photographers and is packed full of helpful information, maps, and example photographs.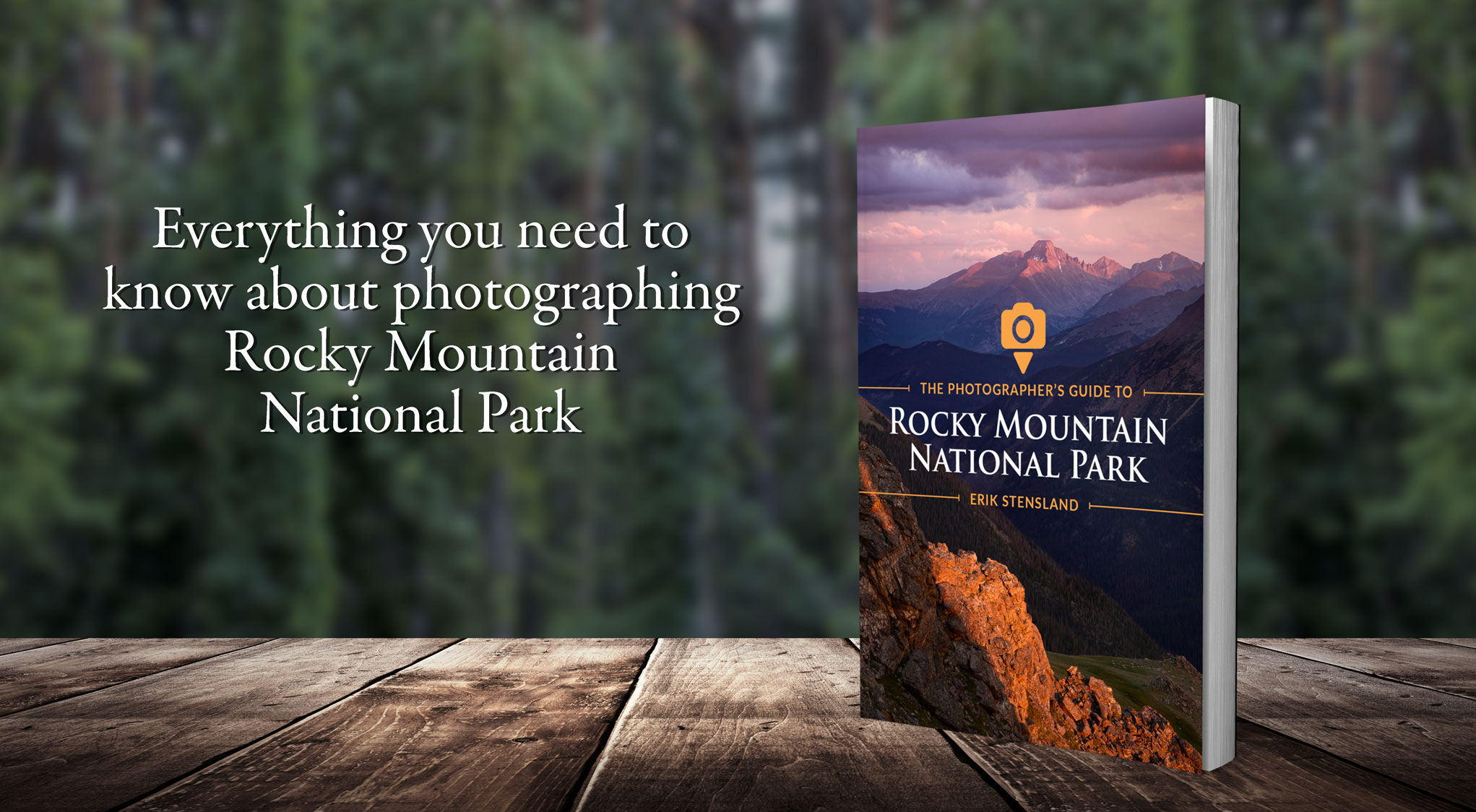 Each year, nearly 5 million people visit the area and nearly all of them take photos when visiting this gorgeous national park. This guide is designed to help visitors take better photos by showing them where to go, when to be there, and what to focus on. It is written by a professional photographer who has spent nearly 20 years creating beautiful images at Rocky. He also wrote one of the main hiking guides to the national park. As a result, you'll find lots of helpful hints that a visitor might never consider such as which mountains will have the best light during a given month or when to capture that idyllic snow scene. On nearly every page you will find helpful information to create beautiful photographs.
This book features 136 different photo locations in and around the national park. To help you visualize each of the, we've filled the book with color photos showcasing most of these areas. We've also created custom maps that help you see exactly where each location is and how to get there.
For those just getting into nature photography, we provide helpful information on getting started. For those who haven't been to the area, we've included logistic information. For all of us, we've added a section about stewardship of the natural world through the application of Nature First Principles. We also provide insights on how to stay safe out in the wild, how to prepare, how to pack, etc.. You'll also find information on the national park's new permit system, shuttle systems, and much, much more.
Details:
Title: The Photographer's Guide to Rocky Mountain National Park

Author: Erik Stensland

ISBN: 9781970099034

Format: Paperback

Page Numbers: 229 pages

Illustrations: 102

Retail Price: $16.95

Size: 7" x 5" x 0.5"

Weight: 0.775 lb. (12.4 oz)

Books per Carton: 40

Release Date: April 15, 2021

Publisher: Rocky Trail Press

Distribution: Publishers Group West / Ingram